The Challenge: The Clean Economy Development Center is a non-profit clean economy incubator and a first-of-its-kind project that connects investors, construction trades and energy efficiency entrepreneurs. Its mission is to knock down market barriers and build demand for energy efficiency solutions. The Center has the additional challenge of explaining a novel mission to private sector investors who haven't seen this market opportunity until now.
Tigercomm responded by:
Working with CEDC leadership to tighten organizational messaging.
Creating an 'elevator pitch' for the organization.
Designing and overseeing CEDC's launch event.
Drafting speaker remarks for CEDC leadership and preparing them to perform before a crowded room of potential investors.
Developing media and online attention for the Center's initial effort, the Clean Energy Roadshow events.
Results:
The Results: The launch event was an overflow-crowd success, earning the Center national media attention and reaching the players essential to the Center's growth. In market after market, Tigercomm designed successful local media plans for 20 Roadshow events, generating coverage in outlets as diverse as The Oregonian, the Milwaukee Journal-Sentinel, and a clean sweep of the Kansas City television market.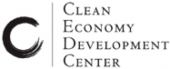 "Whether working on the Clean Energy Roadshows in markets across America, or helping direct our formal launch event, Tigercomm has provided excellent service and top notch professional execution. Tigercomm engaged and improved every element of our messaging, our outreach, and our presentation. They know how to win and they run through the tape for you on every event."
Chris Chafe
Executive Director