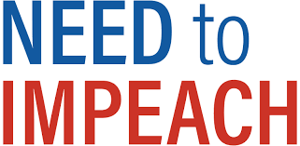 Challenge: Despite 15 months of efforts by advocacy groups, both Congress and the national media largely avoided the question of Donald Trump's mental fitness for office. The country's biggest political donor tasked us with changing that.
Solution: We saw the routine presidential physical as a window of opportunity. We positioned a former Air Force psychiatrist who had given mental health tests for airmen with access to nuclear weapons as our lead voice. In a highly publicized sign-on letter, he and 70 national mental health experts pressed the presidential physician to give Trump a full mental health exam. The resulting media storm laid the groundwork for nationally webcast summit we designed and executed: "Presidential Mental Health & Nuclear Weapons – What Standards Should We Have?"
Results:
Over 130 news stories, including from Politico, The Washington Post, Vox, CNN, as well as a lead New York Time op-ed and a live interview on MSNBC.
More than 235K social shares on these stories with an estimated 1.74 million coverage views.
Presidential physician admitted on live national television that the "outside pressure" had led him to administer the first-ever cognitive exam to a sitting U.S. president.
Over 10 questions from White House reporters used our group's letter.
Over 350K people watched the summit, and over 1.5 million watched some of the event or read stories about it.
Briefed two chiefs of staff for U.S. Senators on the issue of presidential mental health and nuclear weapons protocols.