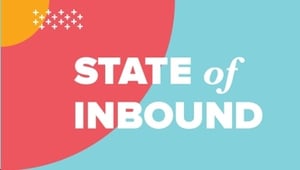 Today, HubSpot is launching its annual "State of Inbound" report. Last year's report contained the startling conclusion that, "In five years, marketing and sales as you know it will no longer exist." Instead, HubSpot noted that where people consume information is changing rapidly, with 2 out of 3 adults using social media to keep up with the news, Facebook users watching 8 billion videos every day, and with technology becoming a lot more mobile – "and is changing at a pace more rapid than anything we've seen before." Given all these changes, HubSpot concluded that marketers can't keep talking to consumers like they haven't changed. This means that "inbound" marketing – pulling in customers via social media marketing, Search Engine Optimization and content marketing - needs to change as well.
This year's HubSpot "State of Inbound" report aggregates the comments of 6,000+ respondents to provide "insight to plan your future marketing and sales strategies." A few key conclusions from this report include:
Executives are not necessarily on the same page as "individual contributors tasked with executing [their] vision." This highlights the need for "clear communication and alignment," without which "a company will struggle to build strong and lasting relationships with its customers."
Even though "we're more than a decade in, the inbound journey is just getting started," which means you need to be willing to embrace "forward-thinking ideas," "experimentation to figure out which channels work best for your business," and "an openness to try new technologies and tools to foster better relationships with…customers."
Top marketing priorities for those surveyed by HubSpot include converting contacts/leads into customers, growing traffic to websites and "upselling existing customers."
Measuring and proving ROI has been a consistent challenge for marketers over the years.
In terms of inbound marketing, marketers are focused on "improving their SEO presence," "creating more blog content that can be found via search," and "distributing and amplifying content."
Sales teams are finding it increasingly difficult to "elicit a response from a prospect, close deals, and prospect for leads." Another challenge frequently cited is incorporating social media into the sales process.
"Marketing respondents found that inbound campaigns yielded higher ROI compared to outbound campaigns, yet 41% of respondents either could not answer the question or could not calculate ROI. The inability to measure ROI will be a hindrance for marketing teams trying to prove their value or advocate for higher budgets."
"Video is one of the top-cited disruptors in our survey. Many see video as a great channel to better connect with a prospect, while others fret that video will make their day jobs obsolete."
Potential disruptors to marketing in coming years include artificial intelligence (AI) and virtual reality (VR).
A constant disruptor for marketers is social media, yet many marketers see social as a "necessary evil which business are forced to participate in – since billions of people "live" on these networks – yet "every year there's a new algorithm to deal with, a new type of content offering, or even a new social network to grow a presence on." Plus, "marketers don't own the experience and have very little control" on social media.
Social media means, among other things, that buyers are "more independent and often bypass the salesperson completely," so some marketers "are looking to shift their sales role into that of an advisor or concierge to better service their prospects."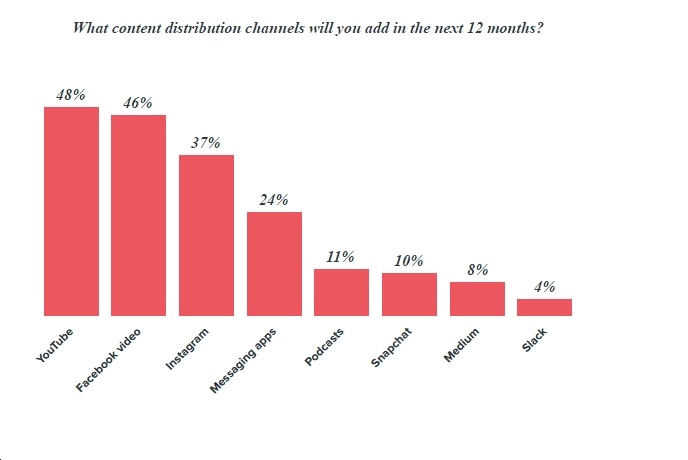 We've known for a long time that social media, video production and an overall digital footprint is important for the B2C industry, but today we're finding more and more that these are important even for cleantech B2B clients. More communications and marketing teams are looking for support on video production, social media management, and aligning their sales and marketing teams. Most recently, we've noticed a push to micro-target on paid digital channels and a continuing interest in boosting brand ranking on search engines. We expect the social media landscape to continue evolving rapidly, just as it has done in recent years.