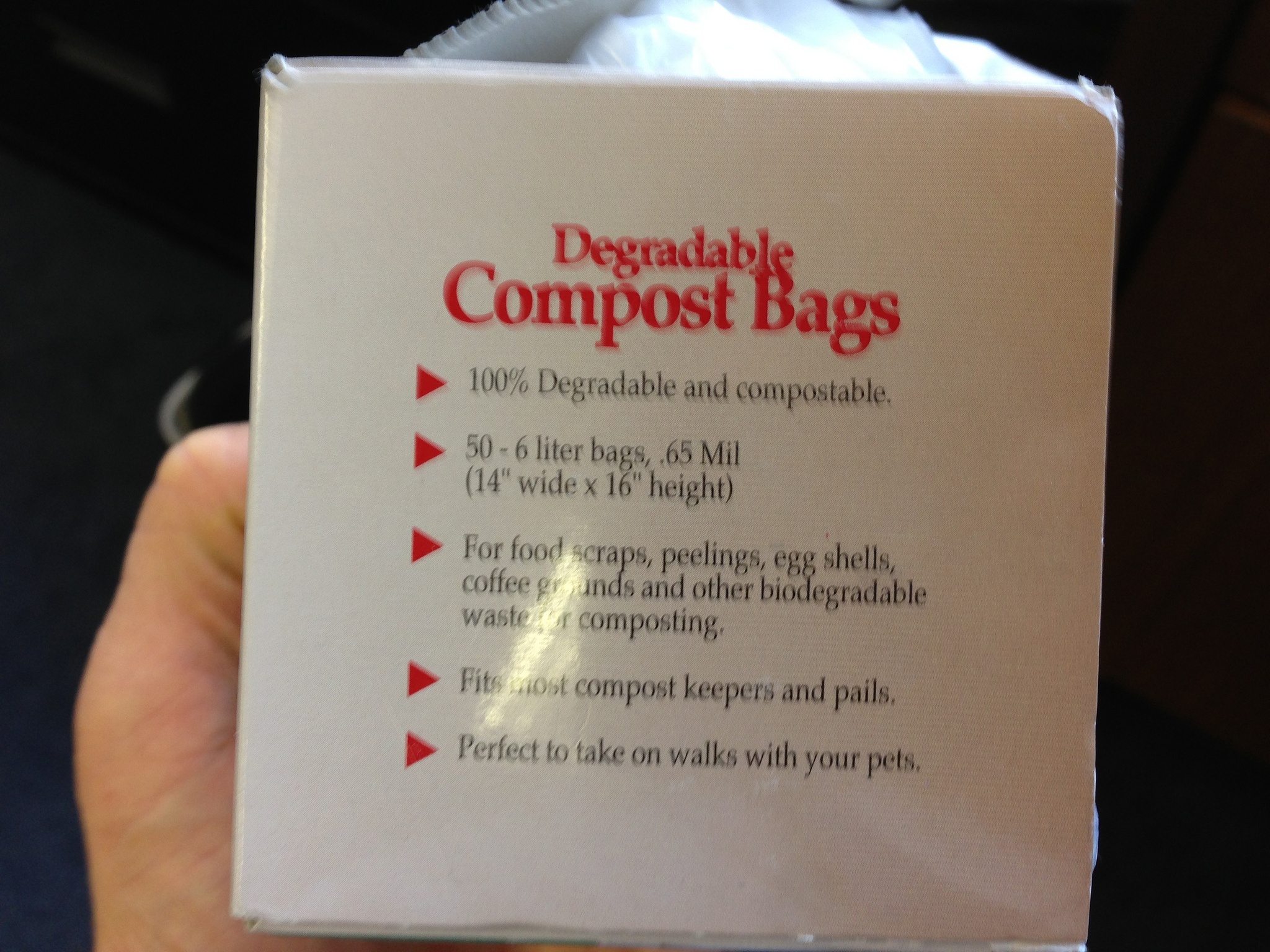 Recently, our dog chewed up our 10-years-old family compost bin. The new, metal bin we purchased came with "degradable" (e.g., not "BIOdegradable") bags by a company called Norpro. The Norpro bags claim to be safe to throw into your compost pile, where they degrade. But degrade into what exactly? Won't the bag simply break down into small plastic particles that then contaminate the compost, which in turn we use to fertilize the vegetables we eventually eat? Or are we missing something here?
So, we contacted Norpro to see what we could find out. First, we called the company's customer service line (877-879-1360), and were told that we needed to contact their corporate number (800-722-0202). We called them at that number and asked the same question. We were told that they weren't able to answer the question, and that we should email their sales department.
Before we did that, we checked Norpro's website, where the company presents its bags as being "[m]ade of 100% degradable and compostable material" and "[e]ndorsed by ISAB and OPI" (note: there's no indication on the Norpro website what ISAB and OPI might be, exactly). We then emailed the company, told them our understanding is that degradable plastics are still petroleum based, and asked whether these plastics wouldn't still pollute the environment and potentially harm our health, especially if used for composting purposes?
In response, we received a page of information on Norpro's degradable compost bags. Among the claims made on this sheet were a couple that seemed dubious: