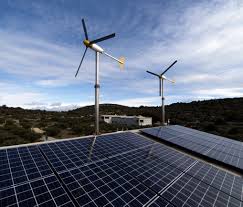 Note: this article was updated in August 2022 to reflect recent changes in the industry.
The Global Clean Energy Investment Landscape
The cost of renewable energy continues to become more competitive with fossil fuels as LCOE drops. Following passage of tax cut legislation at the end of 2017, Greentech Media reports, "Much of the conversation in clean energy circles…has revolved around a potential shrinking of the tax equity market -- which accounts for between 40 percent and 60 percent of finance for individual solar and wind projects -- because of the reduction in value of renewables credits." According to Greentech Media, however, it appears that - so far at least - corporate America is showing "continued interest in direct renewables investments."