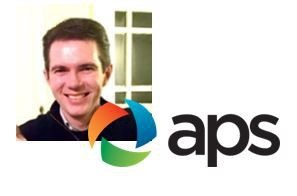 Last fall, we highlighted great work by the Checks and Balances Project (C&BP) watchdog group on the fossil-fuel-funded front group, the National Black Chamber of Commerce (NBCC), which has been a vociferous opponent of clean energy and climate solutions. We also wrote about C&BP's October 28, 2015 lawsuit against the Arizona Attorney General's Office and Arizona Corporation Commission (ACC), demanding immediate access to public records on Commissioner Bob Stump's taxpayer-funded smartphone.
The reason for that lawsuit: a log of text messages indicating that Stump "texted extensively with players in a dark money election scheme that may have provided the funds to elect pro-utility candidates and defeat pro-solar candidates." More specifically, it appears that Stump coordinated the August 2014 GOP primary election of pro-utility candidates with Arizona Corporation Commission (ACC) candidates Forese and Little, their campaign manager Alan Heywood, dark money electoral groups, and Arizona Public Service. If proven, that would be a violation of Arizona election law.
A lot has happened since that lawsuit was filed. In recent days, there has been a flurry of activity, as evidenced by news articles on the Arizona situation.
It's unfortunate that we need to stay on top of our own government to make sure that it isn't "captured" by utilities, fossil fuel companies and other corporate interests. But given the need, it's great to see C&BP relentlessly working to find out what's really going on and exposing that information to sunlight.
P.S. For more on the rapidly-developing Arizona story as it unfolds, check out C&BP's website as well as its Twitter feed.