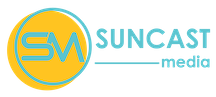 Please join us tomorrow, Thursday September 29th at 2:30 p.m. EST for our quarterly Cleantech Podcasters Roundtable.

Register in advance for our webinar:
https://lnkd.in/erVY74_3

Our very own Mike Casey and NICO JOHNSON 🎙️ will have the honor of hosting:

Marie Burgquist of the Watts Up Podcast
Bill Nussey of Tech Square Ventures
Tim Montague of Clean Power Hour
Joshua Porter of Solarcoaster.co
Julia Pyper of GoodLeap LLC
Gil Jenkins of Hannon Armstrong

We find these podcasters consistently share a depth of view that's hard to beat. If you want to keep your fingers on the pulse of our sectors, there are few better groups to listen to than these folks!