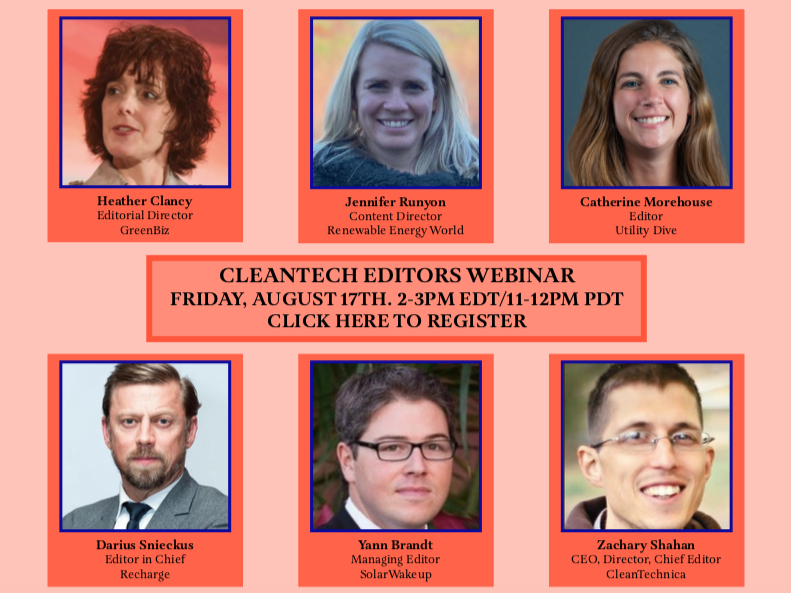 Have questions you want to ask editors of the major cleantech news sites? While socially distancing, we've got a webinar for that.

Six editors have agreed to convene this Friday (4/17), 2-3 EDT/11-Noon PDT to discuss: Sector trends, state of cleantech journalism, and how companies can boost their media relations game.
Yours truly will moderate the discussion among the following editors:
- Jennifer Runyon - Renewable Energy World
- Yann Brandt - SolarWakeup
- Catherine Morehouse - Utility Dive: Energy and Utility News
- Darius Snieckus - Recharge AS
- Heather Clancy - GreenBiz Group
- Zachary Shahan - CleanTechnica

To register, click here: https://lnkd.in/eaGH_Sy.

Send any early questions you want cued to sarvi@tigercomm.us. Bonus: We'll vote on which editor has the best Zoom background!

We look forward to seeing you there!