Stranger Than Fiction - A Compelling Story, Missed in Real Time
Our friends at Checks and Balances Project (C&BP) are really effective. With a shoe-string staff and budget, they combine investigative reporting and public watchdog work to make business as usual uncomfortable for entrenched lobbying interests. Those interests – often polluting ones – take great offense that a plucky watchdog blog would dare raise questions about ethically challenged organizations.
I helped found C&BP a decade ago with a former reporter friend of mine. I love their work, and sometimes I wish I was on their staff working directly for them. They often have more fun than me.
C&BP, a client project, is effective enough that it seems that every five years, the subject of their reporting gets angry enough that I need to re-iterate our relationship with C&BP and its work.
Several years ago, I went into a lot of detail about the relationship between our firm and C&BP. The Project's parent organization and funder is Renew American Prosperity, a 501c4 established by people who thought C&BP could fill a critical role as the news media collapsed around them. You can cure insomnia by reading my 2015 post about all this here.
Back then, C&BP Executive Director Scott Peterson was uncovering utility-driven corruption on the Arizona Corporation Commission. The big, dominant in-state utility, Arizona Public Service, was trying to hike taxes on homeowners who dared to install solar panels to lower their bills. The utility was insisting that its customers pay them for the privilege of buying less of its product. Good work if you can get it. Except they didn't, largely because of C&BP. In a separate and controversial vote well after C&BP's investigation, Arizona phased out net metering.
This time, C&BP is raising inconvenient questions about Sentara Health in southeast Virginia. The health care and insurance conglomerate enjoys tax-empty status as a charity with the IRS, even though it pays its CEO $8M a year, weaponizes government to crush competitors and sits on $6B in cash reserves. And it does all of that in a community with some of the worst racial health disparities in the country.
As I said half a decade ago, we were then providing C&BP with a physical office for their occasional use in our Rosslyn location. We moved offices just before COVID, and the Project worked virtually. During the pandemic, we had to duct tape logistics, even using my home address as the "location" for an operation that was working virtually while we figured out what the future would hold for office space for our firm. Those details form the snapshot taken in the profile piece by the Virginia Mercury.
We've been listing C&BP as a client for several years on our website.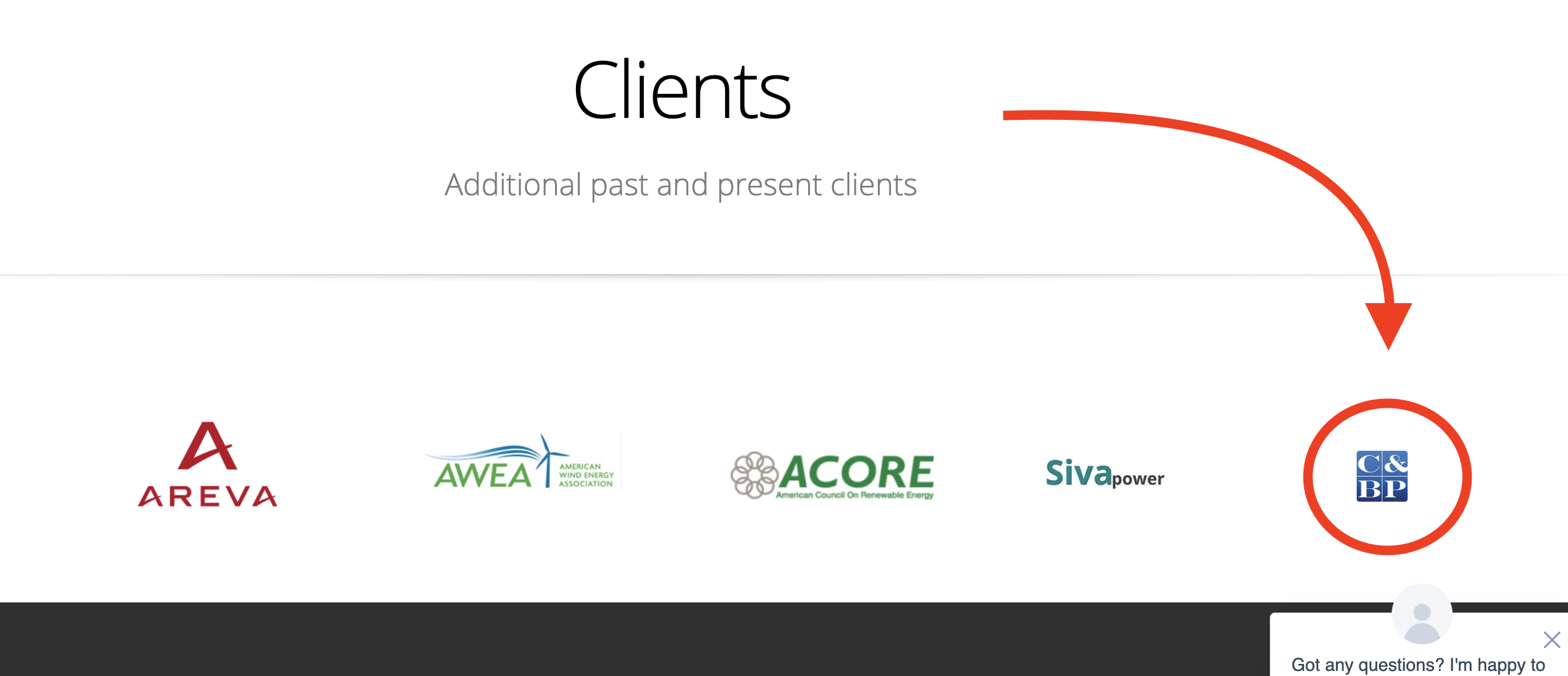 Tigercomm's work for EVMS
We were hired in November to help Eastern Virginia Medical School (EVMS) avoid a form of organizational extinction that was being pushed by Sentara. We did a lot of strategizing with the school's leadership and staff. For decades, the school was heads down educating the next generation of doctors but hadn't prioritized cultivating relationships with public officials and the community that founded it. We recommended the school launch a series of listening sessions to gather input from people in the chronically underserved African-American community. We felt that if EVMS was going to consider or be forced to consider changing its organizational relationships with nearby institutions there was a lot of latent wisdom available to it in the experiences of everyday people. Leading this effort were three women on the board. Rector Dr. Teresa Emery, Blythe Scott, and Dr. Betty Bibbins.
These listening sessions were challenging to put on and organize while still in the pandemic. Nothing like them had ever been done before. We needed to seek out members of the community and convince them to take time out of their lives to talk with an institution they'd likely never heard of, and definitely had never heard from. But five months later, these three remarkable women and some senior staff from the school have engaged over 700 local people from practically every walk of life.
We built these sessions to hear from maybe a dozen people at a time. But what we witnessed was a deep hunger to have this conversation among local residents, who packed onto these calls in the dozens and sometimes by the hundreds. As one attendee said during our March 30th "listening session:" "Thank YOU! Great discussion, looking forward to continuing." Dr. Bibbins summarizes what the School has learned at the program's midway point in a wonderful recent op-ed in the Virginian-Pilot.
EVMS has an entire presentation that goes much deeper into the scope and results of these listening sessions. If you're the head of a community group or an interested individual, I encourage you to contact them to learn more. This program has been one of the more gratifying things I've done in recent years. The board members who drove them have been inspiring to help.
Legacy media - MIA
Despite the well-documented decline in local media reporting, I'm still surprised at the absence of the Virginia press corps. You literally have people's health, dignity, and longevity hurt by a lack of basic primary care while the region's dominant healthcare company piles up six billion unspent dollars.
The Virginian-Pilot hasn't touched the health disparities story. In fact, its last story on Sentara's maneuvering was November 25. Don't expect the Pilot to visit the health disparities story any time soon, now that the private equity firm, Alden Global Capital, has bought the company that owns the Pilot.
Perhaps the most conspicuous absence has been that of The Washington Post. It was revitalized by its new owner Jeff Bezos, the world's richest man, who has vowed to make the Post the world's leading English-language news source. As a several-decades subscriber to the Post, I think that's all great.
Yet the Post has de-emphasized state and local coverage, assuming its readers want to know more developments in Mali and Belarus than the stark difference in black Virginians' access to basic health care. Instead, The Post has sent its media reporter to ask after C&BP's coverage and its funders. (And, no, EVMS has not donated to Renew American Prosperity or financially supported C&BP).
Talk about a head scratch.