We recently brought together six editors of leading clean economy news sites for Tigercomm's first-ever Cleantech Editors Webinar. It was the first time the editors had convened to exchange views. The result was a fun, insightful conversation with nearly 100 people in the audience.
We covered a lot of ground in an hour, leaving several dozen listener questions unanswered. Our conversation focused around these topics:
What were the 3 major sector trends you were following before the pandemic?
How is the global cleantech market growing so quickly, despite COVID-19?
What new trends do you see in the wind and solar energy markets?
What will the next generation of renewable energy technology look like?
How do you see the global cleantech market emerging after the pandemic?
The clean news economy is full of a broad spectrum of personalities, views, and professional backgrounds. While no one's views are the last word, the editors have a special vantage point from which they get a constant stream of insights and trends. They also have big megaphones, given their large role in setting the conventional wisdom within the sectors they cover.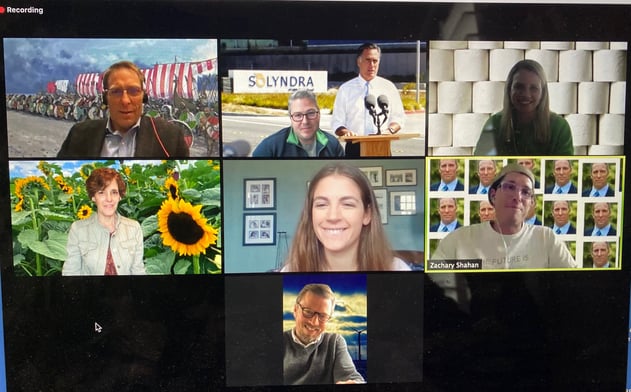 As we started to summarize their views for this post, we found enough divergence in their viewpoints that a table seemed to be the best way to present what they shared. As their readers (and ours), this table will at least serve as a helpful guide for you in understanding which editors are focused on what issues and trends. It will help you make your pitches to them more compelling (more on that in an upcoming post).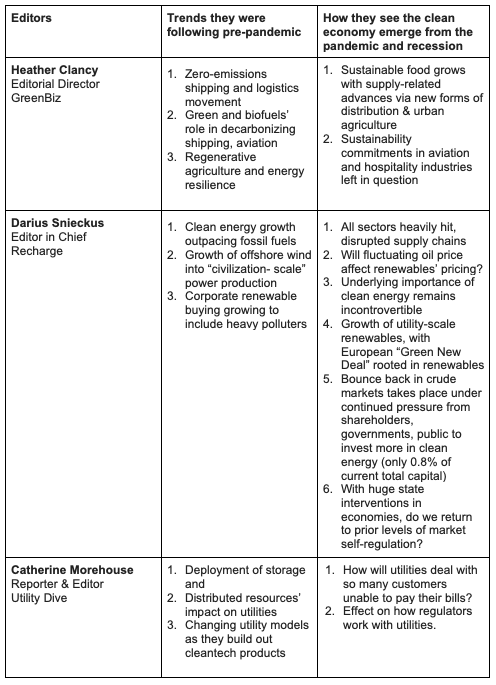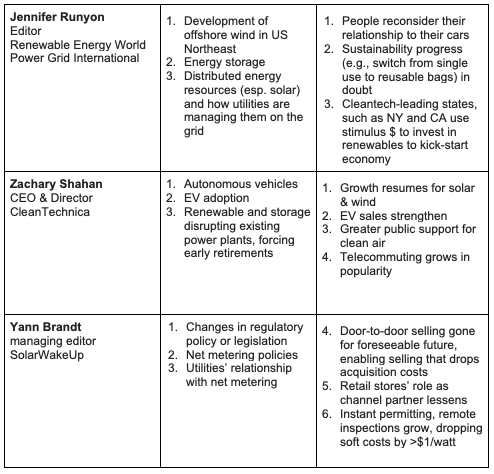 We're really grateful that the editors took their time to join us to share their views with a large audience of cleantechers. The good news is that they each expressed a willingness to participate in another webinar. If that's of interest to you, please let us know how often you'd like it to happen.