Overview: Services of a Strategic Partner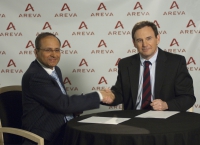 Tigercomm offers the spectrum of services you expect from a larger firm with a specialty firm's ability to tailor strategies, deliverables lists and media channel selection to meet each client's needs. Learn how our three core competencies help cleantech players increase sales, build brands and secure the fair policies that build markets.

Attention generation
From primetime on CNBC to creating Twitter storms, we are intensely focused on what it takes to generate attention in the media channels that reach your critical audience.

Marketing communications and positioning
Whether it's an infographic that's worth a thousand words or an event with a thousand people, we build the buzz that gets your company, your product and your brand noticed by the right audience.

Communications planning and capacity building
The details matter: The right words, the practiced speaker, the timing of the first story that sets the stage for the next story. We help you craft a message, hone its delivery and design the plan that builds a steady stream of attention to reach customers, investors and policymakers.