As the House and Senate passed their respective versions of tax legislation, renewables advocates and tax experts sounded the alarm: The original versions could cripple the wind and solar industries. The major trade groups, the American Wind Energy Association (AWEA) and the Solar Energy Industries Association (SEIA), jointly wrote that the original legislation would lead to a "devastating reduction in wind and solar energy investment and development."
But the final product as signed this week avoided any major blows. According to the many tax policy and industry experts we read or talked to, the tax bill might be even a net positive for the two industries.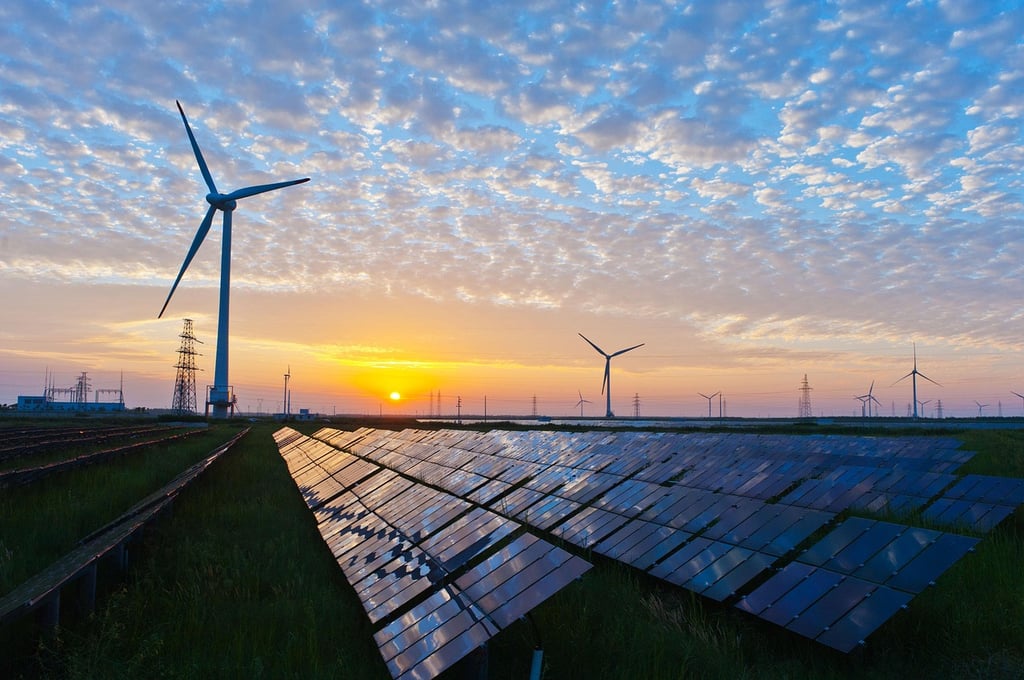 Here are the three main issues where the tax bill concerned renewable energy, and why experts are now predicting that these industries will continue to grow largely unscathed.
Issue #1 – PTC and ITC
Among federal policies supporting clean energy, the Production Tax Credit (PTC) and the Investment Tax Credit (ITC) are the most substantive and important. The PTC provides a tax credit for every kilowatt hour (kWh) of wind energy produced. Importantly, the PTC is paid out over a number of years, as energy is generated. The ITC, available to both wind and solar, provides its benefits in year one, as a tax credit worth 30% of the cost of the entire clean energy installation.
In 2015, Congress and industry advocates struck a bargain: These important tax credits would be extended, but would decrease over time. The PTC would decrease in value annually, and then be phased out entirely by 2020. The commercial-scale ITC would drop down to just 10% by 2022, and the residential ITC would be eliminated altogether by 2022.
The original tax bill threatened to change the terms of this phase-down deal. The initial House bill reduced PTC's per-kWh payout, eliminated the permanent commercial-scale ITC after 2027, and retroactively changed rules to qualify for both tax credits.
While total costs for energy from wind and solar were finally competitive with fossil fuels, the loss of these tax credits would have significantly raised solar and wind's costs – and at a time when the Secretary of Energy is actively promoting the idea of increasing handouts to coal and nuclear plants. Windpower Monthly predicted the PTC changes would have cut "expected US wind development in 2017-2020 from roughly 38GW to 19-20GW".
But, after significant efforts by the trade organization and supportive legislators, there is good news on this front. The final bill preserves the ITC and PTC on their previously established wind-down schedules.
Issue #2 – Base Erosion Anti-Abuse Tax (BEAT)
The second danger in the original tax bills was BEAT, which affects how clean energy companies monetize the PTC and ITC. To get the full benefit of these tax credits, an entity must have significant tax liability, greater than those normally carried by clean energy companies. That has meant that clean energy developers typically partner with large banks or corporations. The tax credits are used to offset the tax liability of the bank or corporate partner, in return for their investment dollars.
The BEAT provision would have "[set] a minimum tax on corporate income," seemingly not a bad idea. But according to industry experts at Utility Dive, the calculations to determine BEAT tax liability were written such that "wind and solar tax credits could reduce a corporation's tax liability, [therefore] increasing their tax bills" (emphasis added). Since no multinational corporation will invest in a project that raises their tax bill, this would have cut the effective benefit of the PTC and ITC to zero.
The head of the multi-sector renewables advocacy group, ACORE, wrote, "major financial institutions would no longer participate in tax equity financing, which is the principal mechanism for monetizing credits. Almost overnight, you would see a devastating reduction in wind and solar energy investment and development."
But in another victory for the wind and solar industries, the final version of the tax bill modified the BEAT provision to avoid this disaster. In the final version, "…companies [can] offset up to 80% of BEAT tax payments accrued due to energy tax credits." While this effectively reduces the value of the tax credits by 20%, the consensus is that this is acceptable – especially by comparison to a 100% reduction.
On a recent webinar with three of the leading tax equity finance experts at Norton Rose Fulbright, we asked: "What impact can the wind industry expect?"
Partner Michael Masri told us that he expects the impact on the wind industry to "end up minimal, because… there's enough banks and tax equity investors in the space that are not going to be impacted." As a result, Masri doesn't expect "any significant impact in the sense of deals continuing to flow and the market to be healthy."
Partner David Gillespie also told us that while firms were still evaluating their BEAT exposure, the early conclusions are that this won't have "a huge effect".
The final tax expert, Keith Martin, co-head of US projects for the firm, agreed with his peers that impact will be minimal. He also provided some expert ideas on how wind firms can mitigate any downturn in the market for production credits.
Part of the problem with BEAT and the PTC is that BEAT liability varies each year. Banks cannot know for sure whether they will carry BEAT tax liability in future years, but they are being asked to front money to get tax credits back over a number of years.
One solution for wind developers is to consider using ITC instead of PTC. Martin writes that with the ITC, a bank has "a better chance of predicting its BEAT exposure for the year than trying to project BEAT exposure out 10 years in deals with production tax credits."
The second solution Martin presented is to move to a "pay-go" structure. In such an arrangement, "the tax equity investor pays some amount up front and then makes continuing payments over time that are a percentage of the production tax credits it receives." This allows a bank to invest in return for tax credits, in a more flexible way.
Our conclusion is that the leading tax experts are predicting minimal downside from changes to BEAT, with ways renewable developers can mitigate even these minimal effects.
Issue #3 – Potential Boon for Utilities
There is more good news for the clean energy sector: One of its largest customer segments, utilities, benefits from the bill and is positioned to invest in new generation.
Under the new tax bill, utilities maintain their ability to deduct interest from large investments, even while other sectors lost that right. Large-scale wind and solar installations carry large up-front costs, so the ability to deduct interest on these investments is significant. With this deduction protected, utilities are positioned to invest in new generation, including wind and solar.
Second, the tax bill slashes the overall corporate tax rate from 35% to 21%. Utilities will benefit from this tax cut, just as other corporate entities will. Regulated utilities might have to return this surplus to consumers through lower rates, depending on state law. But the many unregulated utilities, including giants like Dominion Energy, NextEra Energy, and Public Service Enterprise Group, might be able to pocket their tax savings. This positions them to invest in low-cost generation, like wind and solar.
Conclusion
These are complex matters, but the early verdict from experts is solid and encouraging. The wind and solar industries dodged disaster and might even modestly benefit from this tax bill. SEIA writes that the final tax bill "… allow[s] for strong solar growth to continue." AWEA writes, "tax reform [will] allow continued wind power investment and job growth."
The renewable industry truly pulled victory from the jaws of a potentially devastating defeat. Credit is due to the many company executives who made the case for fairness and keeping the original terms of phase-out deals for the limited policy support these industries get. It's also worth noting that this would not have been possible without the industry's increased presence in the American economy. A full 85% of wind projects are in Republican areas, and they provide much-needed income to rural towns in state after state. Solar is the most popular form of energy in America – regardless of party. In fact, Republican political donors install solar panels on their homes at a rate roughly equal to those who contribute to Democratic politicians.
Both of these industries have become hard to ignore.
---