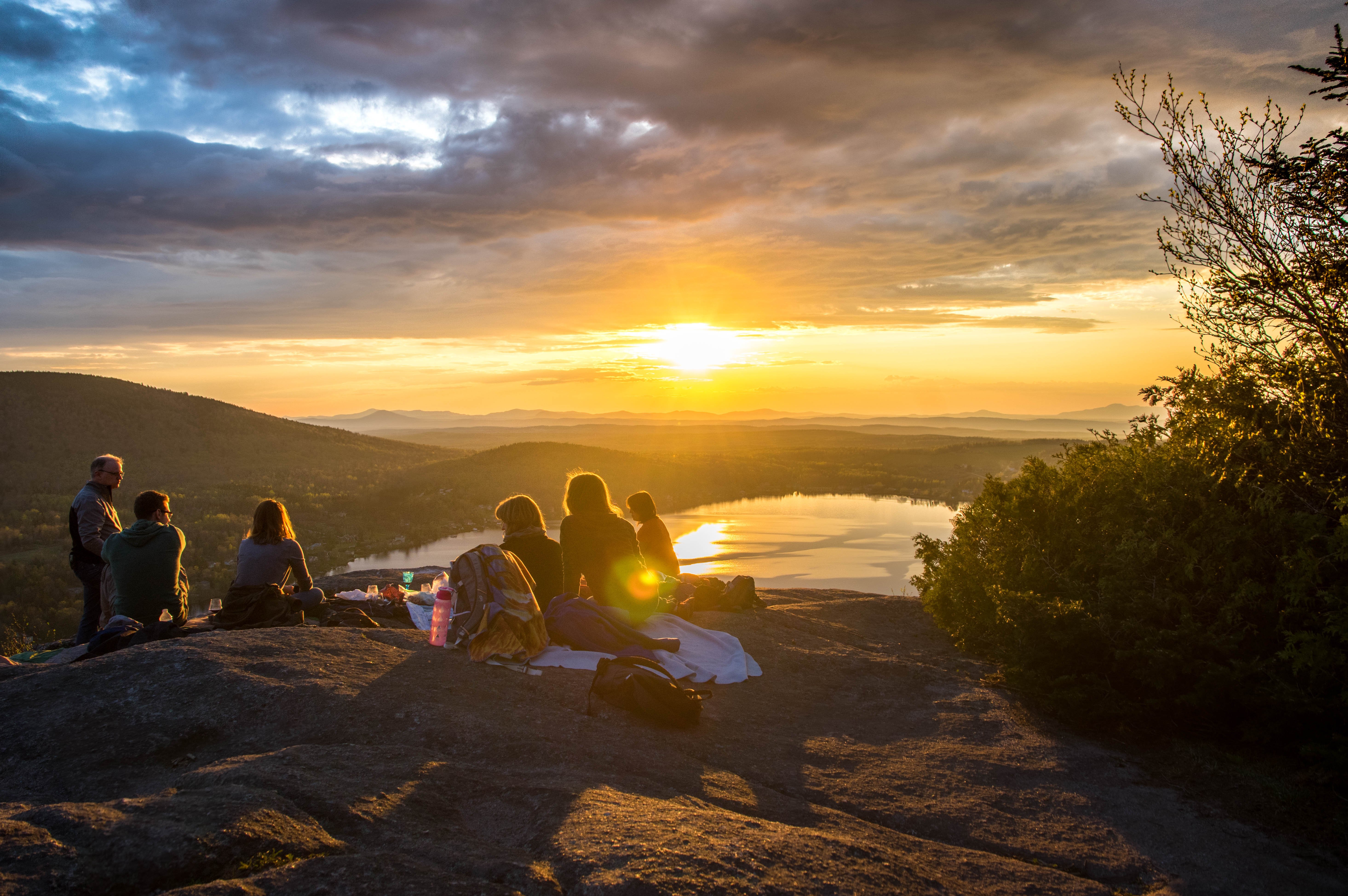 By Erin McGeoy
There have been many scientific and technological advances in past decades that can explain the vast differences in lifestyles and mannerisms between millennials and baby boomers. Although only a generation apart, it may sometimes seem as if we are living completely different lifestyles, with vastly different upbringings and perspectives when it comes to topics such as climate change.
Millennials were raised in a time when the science supporting man-made climate change became settled. Although our parents' generation was aware of what was happening, millennials have been taught to practice conservation as we watch species go extinct at an unprecedented rate and the environment deteriorate.
This upbringing instilled a sense of urgency that drives many millennials to act on climate change.
We receive news of climate change differently than our parents' generation; so naturally, the conversations we are having are also vastly different. More so than any other generation, millennials invest a great deal of time in social media and celebrities. So many conversations are carried out through social media platforms.
As such, when a famous figure speaks publicly on this issue, it immediately catches our attention. For example, after Leonardo DiCaprio won his first Oscar for The Revenant, there was much discussion on his victory. But many more people were talking about what he said during his acceptance speech about climate change.
"Our production needed to move to the southern tip of this planet just to be able to find snow. Climate change is real. It is happening right now. It is the most urgent threat facing our entire species, and we need to work collectively together and stop procrastinating."
A study analyzing Leo's speech found that:
". . . tweets including the terms 'climate change' or 'global warming' reached record highs, increasing 636% with more than 250,000 tweets the day DiCaprio spoke... At the same time, Google searches for 'climate change' or 'global warming' increased 261% and 210% the day DiCaprio spoke and remained higher for 4 more days, representing 104,190 and 216,490 searches."
Discussions on climate change, while not always the most glamorous subject, skyrocketed after one of Hollywood's most powerful figures spoke about it with a sense of urgency, supporting the idea that social media and celebrities' calls to action are great ways to spark conversations about climate change.
However, many conversations and set intentions are left at the computer.
So how does one hold a conversation with millennials about climate change that is both inviting and stimulating?
It is important to know the science behind climate change, but as soon as one starts pointing to graphs and spewing out statistics, many of us tune out. More than 70% of Americans believe in climate change already, and the concern is the highest among 18 to 29 year olds, with 76% calling it a serious problem. We don't need any more facts; we need solutions.
Fighting climate change can be as simple as being mindful of the products we use. Major companies such as Google, Apple and Amazon have set commitments to 100% renewable energy usage. Sustainable Apparel Coalition, a non-profit founded by Patagonia and Walmart, created a way to measure a retailers' environmental, social, and labor impacts with performance scores that can be shared with current and future supply chain partners. This effort is holding major players in the apparel and footwear industry, such as H&M, Adidas, and lululemon to higher standards than ever before.
Being educated on the ethics of companies that we subscribe to is important. It is also important to be educated on the policies being made at the local, state, and national level regarding the environment. Historically, the young demographic has the lowest voter turnout rate compared to any other age group. But in a time where the future of our environment is at stake, we cannot afford to not have our voices heard. In fact, every citizen, no matter the generation they fall in, should be informed on who and what will be on their ballots.
For example, direct us to resources, such as Ballotpedia, which can provide us with sample ballots for our respective states and non-biased information on candidates and ballot measures.
Reaching millennials on climate change can seem daunting and may leave many feeling hopeless but it's not impossible if we are shown the ways to combat it with the choices we make every day. We don't need to know every last fact about climate change. But we should know what we can do to leave the world a better place for the next generation. We have the passion and knowledge to combat this together; now, we just need to execute.