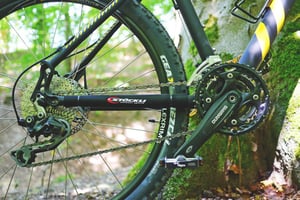 From time to time, guest bloggers will contribute posts to Scaling Green, offering a practical take on energy and environmental topics. This post is by Megan Ray Nichols of the Schooled by Science blog.
The Earth is a beautiful and varied place, ripe for travel and exploration. Of course, it will only stay beautiful if people make a concerted effort to protect the environment. Even the small things count. That includes consideration of travel plans to ensure they're green-friendly.
There are three primary types of travel: long-distance, short-distance and staycations — the latter term referring to relaxing at home or visiting local attractions. They all have their pros and cons, both with regard to enjoyment and in their impacts on the environment.
Long-Distance Travel
The farther one travels, the larger a carbon footprint you're bound to leave. Long-distance travel typically entails planes, trains or other vehicles. So, in order to be green-friendly, you'll need to make your plans before and after you arrive at your destination, since alternative, green-friendly travel isn't plentiful — at least not yet.
If your options are open for long-distance travel, striving to be green-friendly involves picking a destination that's similarly open to it. Providing governments that value eco-friendly sustainability with tourism dollars can be viewed as a reward of sorts for them. For example, if traveling to Africa, you might visit Namibia, considered "the exception on the African continent when it comes to poaching." Costa Rica is another good destination, as the country values ecotourism greatly through its colorful rainforests and wildlife.
Sustainable lodging is another key thing to look for, especially when abroad. In some countries, eco-friendly lodging will be easier to find than in others. Some things to look for with regard to eco-friendly lodging include: in-room recycling bins, solar energy use, reflective film on windows (screening out sunlight can cut energy use by 25 percent) and a garden. When calling up potential places for lodging, ask questions about their green priorities to see if it's a fit.
Short-Distance Travel
Short-distance travel opens up the possibility for more varied travel options. Since you may not be traveling across continents, consider your transportation method with the environment in mind. If it's possible to bike, consider biking the distance and using that as an opportunity to stop and check out various sites, while staying in eco-friendly lodging along the way, from green-friendly AirBnB options to camping in parks.
One third of Americans said in a recent poll they do not plan to stay in eco-friendly lodging within the next year, with 38 percent saying they were unaware these types of accommodations even existed. Which means that by staying in eco-friendly lodging, you can help promote these types of lodging via social media or word-of-mouth, boosting their profile so more Americans use them. It's a good feeling to be on vacation and know you're still making a positive difference.
Staycations
Staycations involve the least planning and are, ultimately, the most environmentally conscious way to use your vacation days. Beyond the reduced stress on yourself, having a staycation that involves visiting local attractions can boost your local and regional economy — supporting museums, retail shops, restaurants and more.
Plus, a staycation means that walking or biking are definitely options, cutting down on the primary source for a large carbon footprint in long and short-distance travel. Easy planning, little to no travel costs, the ability to plan spontaneously and no travel stress are several benefits of staycations, especially if you intend on using the money you save on green-friendly additions around the house.
Regardless of the type of vacation you choose — whether you travel across the world or visit a local park or museum — it's possible to remain green-friendly and environmentally conscious, all while enjoying your vacation as you usually would.