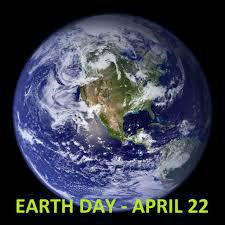 From time to time, guest bloggers will contribute posts to Scaling Green, offering a practical take on energy and environmental topics. This post is by Megan Ray Nichols of the Schooled by Science blog.
Today is Earth Day, and wouldn't it be great to know you've done all you could to save energy and help the environment?
Energy consumption — whether coming from gas, oil, hydroelectric or electrical power — is one of the major forces behind carbon emissions. These emissions are a leading contributor to greenhouse gases, which are a prime contributor to global warming.
The good news is that there are many ways to save energy. Others are more complex and require an outlay of funds, many of which are recouped later. Both help the environment.
Here are 10 ways to save energy while being as green as you can be. We also rate how easy it will be to convert from your current methods on a scale of 1 (very easy) to 10 (most complex).
Unplug fully charged appliances when they are not in use. Keeping a laptop or smartphone plugged in when it's fully charged and not being used drains energy by a startling 20 percent annually. Unplug, unplug, unplug. Ease of conversion: 1.
Install an energy monitor. Energy monitors are a bedrock of energy conservation. They are simple to install and track your energy use. Consumers with them are estimated to save 10 percent to 15 percent of their energy consumption. Ease of conversion: 2.
Use landscape to cool your house. Back in the day before air conditioning, large trees were desirable because their shade cooled rooms in the house. Still true. Even a sapling planted strategically will conserve energy — and conserve it more and more as it grows. Ease of conversion: 3.
Buy with energy efficiency in mind. Whether you're replacing a heating system, air conditioning or a dishwasher, shop with maximum energy efficiency in mind. Look for Energy Star labels. Energy Star is a certification indicating maximum energy savings.
In a heating and cooling system, Energy Star appliances can save you more than 40 percent of household consumption. Energy Star replacement is a step you can take as your old systems or appliances need to be replaced or a move triggered by conservation of energy and costs. Ease of conversion: 2 if a replacement move. (New stuff would have to be installed anyway.) If you install for energy, 5.
Harvest your rainwater. Rainwater can be used to water your garden, wash your car or — with a more sophisticated installation — replace flushed water in your toilet. Methods of harvesting range from a barrel collecting water to more complex methods that manage your water system. Thankfully, installing takes as little as 3 steps! Ease of conversion: 3 (for a barrel) to 10 (an entire system).
Replace your doors if they are hollow. Hollow metal or other doors allow penetration of air much more than other types of doors. Warm air or cooled air can escape and hot or cold air can come in. They are relatively easy to replace, so ease of conversion is 4.
Install a solar water heater. Hot water for your home can be done with a solar water heater. The initial investment is much less than a complete solar energy system in your home. The average upfront costs, $2,000 to $5,000, will pay for themselves in energy savings in about two years. Ease of conversion: 4.
Insulate your home. Poorly insulated homes cost their owners about 10 percent of energy costs per year. Whether it's an attic or a patio door, a lot of cold and hot air comes in through poorly insulated areas. You can do this as a project yourself or call a contractor. Ease of conversion: 6.
Install double-paned windows. A quarter of an average household's heating and cooling is lost through single-paned windows. The solution: install double-paned windows. This is a complex energy conservation method simply because it requires construction around each window. The costs, roughly $600 per window, can be offset by energy savings in about 12 years. Ease of conversion: 9.
Install solar panels in your roof. Solar panels use cells that take energy from the sun and convert it into usable energy in your home. You therefore need to use less energy from other sources. If your roof is in good shape and will last 20 to 25 years, the solar panels will last right along with it. Ease of conversion: 10
If you're going green, it may be wise to start with the easier-to-convert projects first. Unplug charged appliances not being used. Monitor energy consumption. Buy Energy Star. Then, ease your way into installed appliances and systems that will make you the greenest on your block.