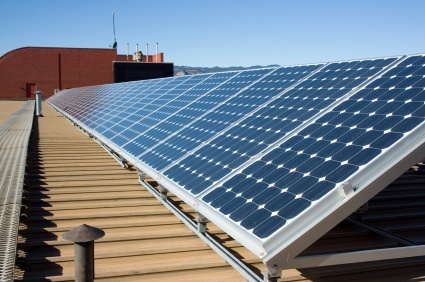 As we say in the battle over net metering, distributed energy resources (DER) and net metering in Nevada recently, opponents of clean energy scaling continue to spew out Arguments Against Rooftop Solar such as disinformation, distortions and demonstrable falsehoods. Unfortunately, in the case of Nevada, that campaign appears to have had some success, with the Public Utilities Commission (PUC) all but destroying rooftop solar in the state. As the New York Times reported:
The commission justified its decision by citing grid construction and maintenance costs that rooftop solar users haven't been charged for, but circumstantial evidence suggests that other factors played a role. All three commission members were appointed or reappointed by Gov. Brian Sandoval, a Republican, whose two election campaigns have received a total of $20,000, the maximum allowed donation under Nevada law, from NV Energy, the Berkshire Hathaway-owned utility that is a major beneficiary of the rate changes. Two of Mr. Sandoval's closest informal advisers, Pete Ernaut and Gregory W. Ferraro, are NV Energy lobbyists.

The American Legislative Exchange Council, which drafts model bills for right-wing state legislators and receives financial support from fossil fuel interests, has campaigned for rates like those the commission adopted, and, according to Greenpeace, NV Energy was at one time an ALEC member.
The fact that fossil fuel interests and those who stand to benefit financially from the Nevada PUC's decision were major players in the campaign to kill Nevada rooftop solar power should be a dead giveaway to what's going on in this sun-drenched, desert state with enormous solar power potential. Also note the disingenous argument made by Buffett's Berkshire Hathaway Energy, that "[m]aintaining the status quo and allowing DG customers to continue to be served by residential rates that do not reflect the costs of serving DG customers and which shift costs to other customers is arguably the situation that would be deemed unreasonably discriminatory." The problem, as former FERC Chair Jon Wellinghoff and Spruce Finance VP James Tong explained last week at Utility Dive, is that these arguments against rooftop solar power, net metering and DER are, to varying degrees, false. In fact, according to Wellinghoff and Tong:
"Claims that NEM customers unfairly shift costs are misguided, if not disingenuous. If rooftop solar didn't exist, customers would likely adopt other DERs to shift the cross-subsidies elsewhere."
"More fixed charges will simply hurt the poor by worsening the dysfunctions in the power industry, leading to more wasteful consumption and wasteful investments, and ultimately more costs for all, including the poor."
"The growth of DERs need not hurt the poor; on the contrary, DERs can benefit all customers, especially the poor."
"The growth of DERs offers vast opportunities to empower customers to optimize their energy consumption. Rather than hide costs through rate subsidies, a better approach would be to reveal those costs, but provide the means to ratepayers, especially the needy, to lower their bills."
The Interstate Renewable Energy Council's "CleanCare" program is an innovative example of what should be encouraged: "customers would be able to opt out of receiving rate discounts in exchange for tools that would give them bill discounts – and bill discounts are what affect customers' wallets."
"The proliferation of DERs cannot be stopped, nor should it be. Rather than put up roadblocks, we should seek ways to accelerate adoption of DERs for everyone, including the poor. "
In sum, not only are the actions taken by Nevada's PUC to kill rooftop solar scaling in the state not going to help lower-income Nevadans, they are actually likely to hurt them. As if that's not bad enough, the actions by Nevada's PUC will harm the state's economy and environment, and for no good reason other than to benefit a few wealthy, powerful fossil fuel interests. Obviously, that makes no sense from a public policy perspective. It also might make no sense from a political perspective either: as a 2015 poll found, "74% of Nevadans would be less likely to re-elect a legislator or politician that failed to raise the solar cap in Nevada," including 69% of Republican likely voters and 80% of Democratic likely voters." In sum, the Nevada PUC's actions were a bad move any way you care to look at it, and should be reversed immediately.