[Tweet "Interest in rooftop solar power is growing. "On-site energy generation like solar energy holds the power to re-shape household energy consumption" via @scalingreen"]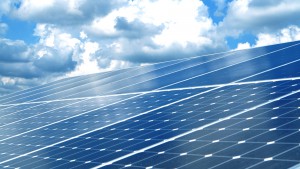 New survey research by Nielsen (see here and here) finds more evidence for something we've been seeing for a while: consumers are increasingly interested in solar power and environmental sustainability.
"Clean economy company CEOs should be really encouraged by these findings," says Michael Casey, President of cleantech PR firm Tigercomm. "They are the latest data set showing that demand for what they are offering is getting baked into consumer preferences. The phony controversies of Solyndra and 'Climategate' of the last decade are fading. The critics and doubters are losing. "
Here are a few highlights from the Nielsen surveys:
Interest in rooftop solar power is growing. "On-site energy generation like solar energy holds the power to re-shape household energy consumption, but only 2%-3% of U.S. homes have gone solar to date. Interest is rising, and residential solar installations are growing in numbers. In aggregate, however, solar energy accounts for less than 5% of the total residential energy consumption in the U.S."
Potential solar consumers want a quick return on their investment. "Despite the reduced cost from a decade ago, consumers are often seeking to spend $5,000 or less and hope to get their money back in just four to six years. Government incentives play a key role in closing the gap, as 70% of consumers say they would need some form of discount, offsetting credit or special loan in order to consider installing solar technology."
There's a great deal of potential for increased home energy efficiency. "71% [of U.S. homeowners] say energy efficiency is important, but only 35% consider their homes live up to that standard. That leaves a noteworthy gap of 36% between what people want and what they have today."
Consumers are driven by a few major sustainability purchasing drivers. Large percentages of consumers around the world say they are "heavily" or "very heavily" influenced to purchase a product based on whether it is "made by a brand/company that I trust" (62%), "known for its health & wellness benefits" (59%), comes from a "company known for being environmentally friendly" (45%), comes from a "company known for its commitment to social value" (43%), comes in packaging that is environmentally friendly (41%).
Consumers are increasingly demanding sustainable products. "A recent Nielsen global online survey found that consumers are increasingly willing to pay more for socially responsible products. In fact, 66% of respondents say they're willing to pay more for products and services that come from companies who are committed to positive social and environmental impact, up from 55% in 2014 and 50% in 2013."
The desire for sustainable products is particularly strong among younger consumers. "Almost three out-of-four Millennial respondents are willing to pay more for sustainable offerings, up from approximately half in 2014."
Sustainability translates into sales. "And the survey findings are more than just hot air, as retail data backs up the importance of these influencers and proves that consumers are putting their money where their mouths are. In 2014, 65% of total sales measured globally were generated by brands whose marketing conveyed commitment to social and/or environmental value."
The bottom line is that, while interest in solar power, energy efficiency, and sustainability in general has been increasing among consumers, challenges remain with regard to actually making the sale. Still, it's encouraging to see these positive trends, as they are indicators of the enormous potential for cleantech products and services in coming years.
--
ScalingGreen is a project of the renewable energy public relations firm Tigercomm.