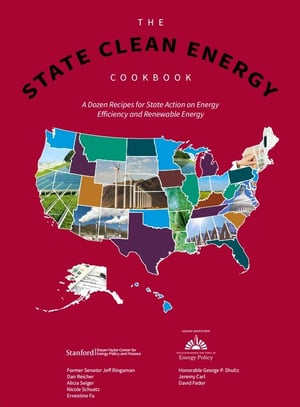 Given the myriad of economic and competitive advantages offered by clean, abundant renewable energy, there's no good reason for this to be a partisan issue in any way. For instance, this article talks about how "a founding member of the national Tea Party and a leader of the Atlanta Tea Party group...is also an outspoken proponent of distributed solar generation and other forms of renewable distributed energy." Why does self-described "right-wing grandmother" Debbie Dooley feel this way? In her own words, it's because "solar is a way to give monopolies very much needed competition." It's also about "[providing] consumer choice...the freedom to choose and create your own electricity." In addition, Dooley argues, distributed solar power is "a national security issue for our country," among other reasons because "the grid can be attacked." Finally, Dooley notes that rooftop solar "empowers the individual and it's good for the environment." Dooley says her presentation on this topic has received "thunderous applause" at the Tea Party convention.
With that in mind, it's encouraging to see a bipartisan report, led by former U.S. Senator Jeff Bingaman (D) and former Secretary of State and Treasury George Shultz (R), concluding that "states throughout the country – both red and blue – are implementing innovative renewable energy and energy-efficiency programs which could be adopted by their neighbors to improve their economies and reduce emissions cost-effectively." According to former Secretary Shultz, "The goal of the study is to provide a source for states to compare and contrast innovative policies, so that they can learn from each other." Highlighted examples from around the country include:
• Energy-Efficiency Resource Standards – Wisconsin
• Energy-Efficient Building Codes – Mississippi
• Building Energy Benchmarking and Disclosure – California, Washington
• Utility and Customer Market Incentives – Arizona, Washington,
• Renewable Portfolio Standards – North Carolina, Minnesota
• Net Energy Metering – Texas, Vermont
• Community Renewables – Colorado, California, Minnesota
• Renewable Energy Tariffs – North Carolina, Virginia
• Energy Savings Performance Contracts – Pennsylvania
• Third-Party Ownership of Distributed Power Systems – New Mexico
• Property-Assessed Clean Energy – Connecticut
• On-Bill Repayment – Hawaii, New York
• U.S. Department of Energy State Energy Program – Nebraska, Massachusetts
Finally, the "encouraging conclusion" of the report is a simple but exciting one: "Both red states and blue states are turning green – whether measured in dollar savings or environmental improvement." Now, we just need to keep that trend going and accelerate it with smart policy choices by state legislatures across the country.