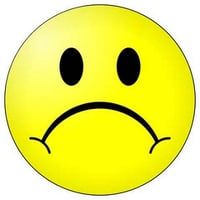 A year ago, we wrote about Opower's finding that peer pressure was highly effective in persuading people to use energy more efficiently.
....the real key is one last box: a grade assessing your energy consumption. You receive two smiley faces for great conservation (that is, using less than 80 percent of what your neighbors do), one for good (using less than most of your neighbors do), none for bad (using more than most of your neighbors). As soon as customers recived their first reports and saw the smiley face box, they began increasing their energy efficiency.
It turns out that, just as "smiley faces" help encourage people to conserve energy, "frowny faces" appear to help convince people to save water.
To encourage people to consume less water and energy, conservationists often turn to taxes, rebates, or advertising. But there may be a more cost-effective tool out there: peer pressure. A public utility in drought-stricken California is getting people to conserve water with some good old neighborly competition.

Giri Seshagiri is proud of his new low-flow showerhead, because it uses far less water than the old one. He installed it after his local utility, East Bay Mud, started sending him reports that compared his monthly water usage to that of his neighbors. He saw that some similar-sized households were using less water, so he began taking steps to cut back.

The water reports Seshagiri receives come with simple bar graphs and "empathetic gauges," a fancy name for these emoticons shaped like big water droplets. Do better than most neighbors each billing period, and your water droplet is happy and smiling. Do worse, and your water face is anxious and concerned. At the bottom, the report has simple recommendations on how to conserve water and improve the mood of your emoticon.

Peter Yolles is the CEO of WaterSmart Software, the start-up that generates the reports. He says the easy-to-understand bar graphs and emoticons compel customers to change their behaviors. "In a way," he says, "it's like looking at a mirror of yourself." And that reflection can have powerful effects.
It's fascinating how simple things can be sometimes, like tapping into people's natural competitiveness, their desire to receive positive feedback (and avoid negative feedback), etc. Yet despite being simple and effective, these approaches are often overlooked. Which is where companies like Opower and WaterSmart Software come in!