Trying to answer the troubling questions about how the BP Oil Disaster was allowed to happen keeps turning up the same catastrophic mixture of lies, mismanagement, corner cutting, and recklessness. It's clear now that the oil companies know how to get oil from deep underwater, but have no idea how to prevent or stop a disaster with any reliability.
How could we have given companies with such inherently destructive practices access to priceless public property, when they had no ability to care for it? Who let them do this?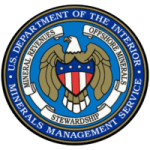 The Department of Energy's Minerals Management Service (MMS), particularly under George Bush, was the center of this corrupt permissiveness. Inspectors on drugs, revolving door deals for staff, prostitutes, and chronic understaffing. The accounts are a like a horror show, almost as bad as the destruction to our Gulf that BP is inflicting. As Rolling Stone Magazine reports, the deals birthed in those unholy alliances include oil executives giving MMS managers cash and gifts in exchange for pushing through risky offshore leases, turning a blind eye to suspect environmental reviews, and allowing oil execs to write their own inspection reports.
Candidate Obama promised to reign in the corruption at MMS. Once elected, however, his actions proved slow, ineffective and (in some cases) downright counterproductive.
Secretary of Energy Ken Salazar, the "new sheriff in town," failed in his promises to enforce higher standards and accountability – even as he raised offshore drilling to record levels.
Earlier this month, President Obama appointed Michael Bromwich as the new director of MMS. Seeking to go even further in its attempts at reform, the administration announced yesterday it had renamed the entire agency.
Bromwich will now head up the Bureau of Ocean Energy, Management, Regulation and Enforcement, or BOE.
The former MMS website declared the agency's mission was "to manage the ocean energy and mineral resources … to enhance public and trust benefits, promote responsible use, and realize fair value."
To help him with his new responsibilities, Scaling Green has created our Top Five Recommendations for bringing BOE into the 21st century – a century of transparency and accountability
Make lobbyists of regulated industries log their interactions with BOE staff online.
Have communications with industry people by BOE staff be accessible through the Freedom of Information Act.
Videotape all inspections in their entirety – and post them online.
Make key data public, including environmental and safety inspection reports.
Pass the Amendment to the Restoring American Financial Stability Act, which would require all oil, gas, and mining companies to register with the US Securities and Exchange Commission and report how much they pay governments for access to their natural resources. This act was passed by the Senate in May and is now being reconciled in the House.
We know what the Decades of Deregulation and Denial have wrought.
We are now at the beginning of what we call the Decade of Decision – the moment to act is here and now.