After 9/11, Americans were forced to recognize the reality of global terrorism – a reality that other countries had been wrestling with for decades.
The BP oil disaster, which President Obama has likened to an environmental 9/11, is forcing us to recognize another painful reality with global implications – the true cost of energy.
This cost can be measured in a number of ways. One measurement, of course, is the ever-increasing toll on the Gulf coast's environment and economy.
Last week, the Environmental Protection Agency released a second measure – the cost of the American Power Act, the energy bill slowly making its way through Congress.
The EPA reckons that from this year through 2050, the average American household would pay between $79 to $146 extra a year for energy.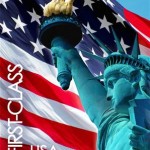 A subsequent article on Grist provided some perspective on what that would mean to our individual bottom lines. For example, $146 a year is:
These comparisons make the increased cost of energy seem almost nonexistent. But the fact is that when you pay more for something, you tend to value it more.
As Derek Thompson writes in The Atlantic, "When something is free, you tend to use more of it. It's true for buffets and open bars, and it's the same with carbon. … Carbon emissions have a cost, but carbon emitters don't pay the price. Economists call this a 'market failure.' You can call it, 'a recipe for toasting the planet.'"
As we are all so painfully aware, BP has given us live feed of what "toasting the planet" looks like.
As The American Energy Act continues to make its way through Congress, we demand they come up with a fast, effective and economical plan toward a cleantech future.
Because sometimes nothing hurts like a hit to the pocketbook. Just ask any fisherman on the Mississippi coast.